International Student Ministry
Virginia Tech is blessed to be a school that attracts people from all over the world. Some of those students are coming from unreached or hard to reach people groups. Ablaze has a very active outreach to these students and visiting scholars that has been incredibly fruitful. We are regularly engaging with Muslim students from Iran, Bangladesh, and Pakistan, as well as Hindu students from India, and we have many students and visiting scholars from China learning about the Bible for the very first time.
---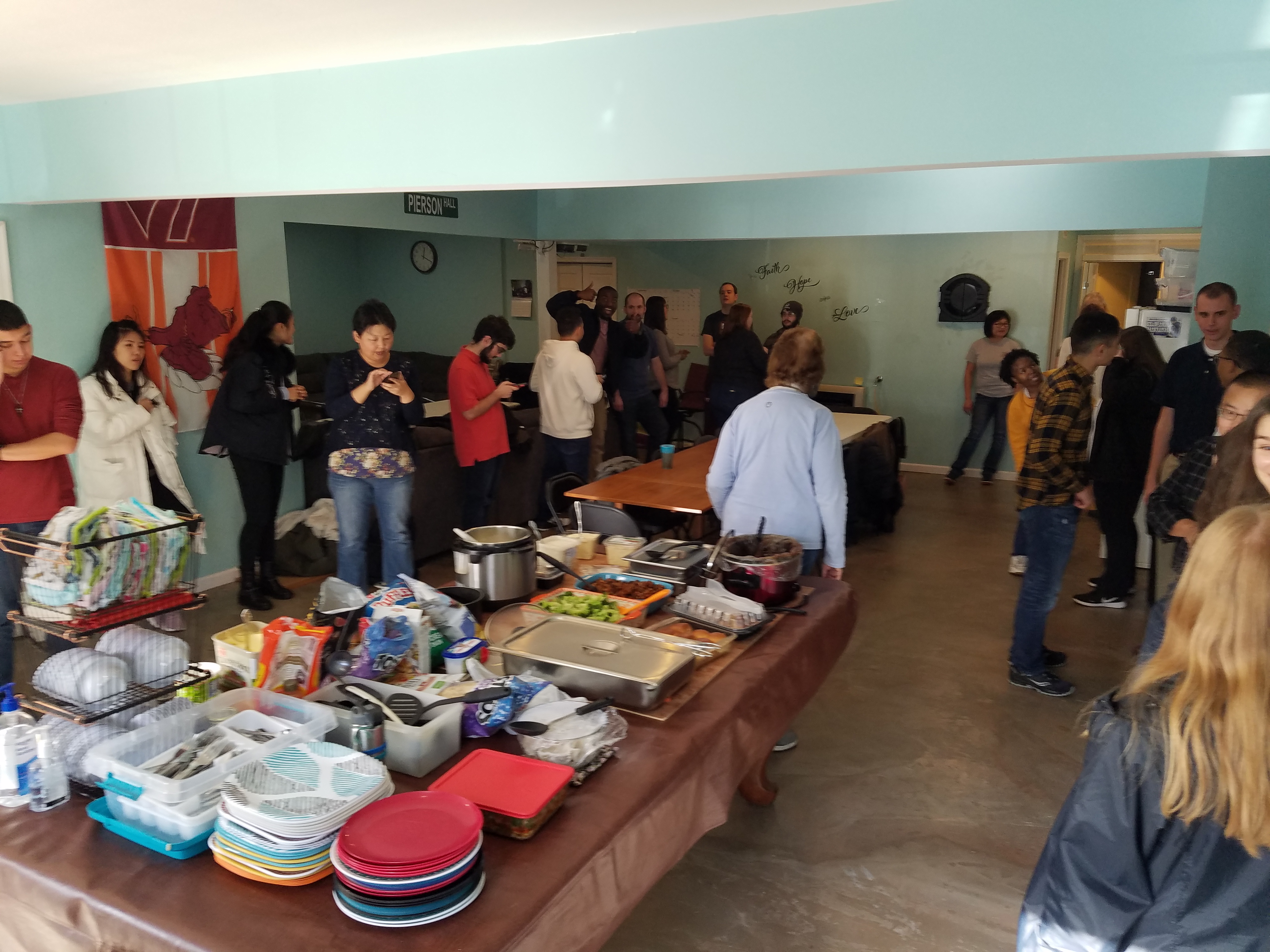 ISM Christmas Potluck
In our continued effort to reach out to International students, we held a Christmas potluck and Christmas cookie decorating event Sunday December, 8 after church. The basement was filled with many international students who heard about amazing humility and grace that God lavished on us when Jesus came to live here on earth with us as a man. Then much fun was had decorating cookies that we later passed out in the dorms in the name of that same risen Jesus.