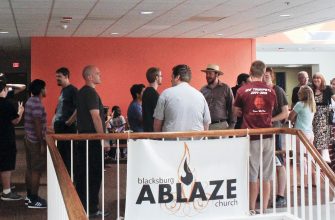 Weekly Gatherings
Sunday Service - Ablaze is a teaching church, so, many Sundays we are blessed to have students who are pastors-in-training share the message.
10:30 AM, 505 Clay St SE, Blacksburg, VA 24060
Weekly Life Groups - Various times to meet everyone's schedules
Life groups are the lifeblood of Ablaze. It is where we get small to go deep. We have a saying, "If you can only make one meeting this week, make it your life group."
Friday "Family" Dinner - 5:45 PM pick up on Washington Street, between Lee and Pritchard Halls.
Every Friday night we meet as a church at one of the pastors' house for dinner, worship, discussion, and fellowship. Hang out and play board games, pool, or Mario Kart with us!